Wowfabgroovy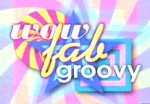 Host
Caron Keating (non-broadcast pilot)
Russ Williams
Broadcast
Celador for UK Gold, 1997 to 1999
Synopsis
UK Gold's attempt at a post-modern pop quiz with teams of "I used to be famous in the 80s, you know" celebrities.
Neil "Doctor" Fox as host - with the perfect face for radio. Retro questions about the 60s and 70s. 'Nuff said.
Theme music
Keith Strachan
Trivia
Repeated on Channel 5.
Pictures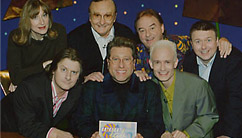 Panel with Foxy
Feedback