Dermot O'Leary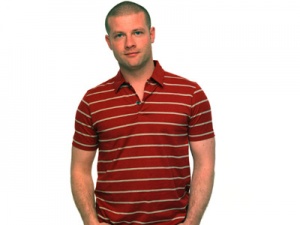 Biography
Sean Dermot Finton O'Leary studied Media & Politics at Middlesex University, did a stint on BBC Radio Essex, entered TV as a runner, and we reckon he made his TV debut being embarrassed by Mel and Sue on Light Lunch (for which he did the warm-up too). The ever-cheerful Arsenal fan is apt to turn up in anything, but was for a long time best known for BBLB. Also currently presents a Saturday afternoon show on Radio 2.
Trivia
Dermot is proud of the fact that he shares his birthday (24 May) with Bob Dylan. He also shares it with Eric Cantona and Queen Victoria.
His production company is called Murphia (Irish mafia, geddit?). Dermot was born in Colchester but his parents hail from Wexford.
He was named GQ Magazine's TV Personality of the Year in 2001.
Web links
Feedback