Chris Evans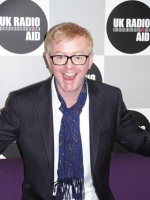 Biography
Wacky DJ who became one of Britain's biggest TV stars in the mid-to-late 1990s. His first broadcasting job was as an assistant and sidekick to Timmy Mallett at Piccadilly Radio in Manchester in 1983. During the 1980s he produced shows for Piccadilly, the independent local radio overnight service Superstation and Greater London Radio - working with presenters including Jonathan Ross and Danny Baker. His rise to fame really began in 1990 when he got his own show on GLR; stints on BSB and Radio 1 followed before he landed his starmaking role as host of The Big Breakfast. He left after two years, forming his own production company, Ginger, which produced his hugely popular TV shows Don't Forget Your Toothbrush and TFI Friday. He also hosted the Radio 1 breakfast show for two years, before quitting in acrimonious fashion after one run-in too many with the station's bosses.
Evans has since presented successful shows for Virgin Radio and Radio 2. He sold Ginger to SMG in 2000 and founded a new company, UMTV, which has produced, among other things, Johnny Vegas' light entertainment show 18 Stone of Idiot, the Channel 5 chat show The Terry and Gaby Show, and Evans' own unsuccessful attempt at a TFI Friday revival, OFI Sunday. He took over from Terry Wogan as host of the Radio 2 breakfast show (the most listened-to radio show in the UK) in 2010, before eventually leaving to rejoin Virgin Radio at the end of 2018.
Trivia
Evans has been married three times. His second wife was pop starlet turned actress Billie Piper.
Books / Tapes
Web links
Feedback